Escapade à Bruxelles pour les "26-39"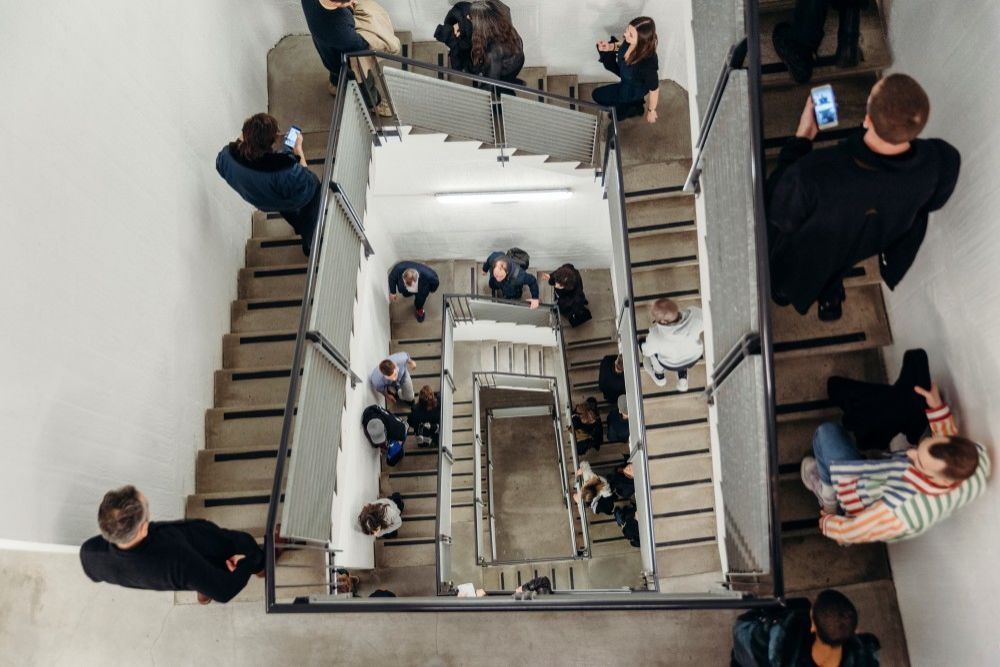 EXCLUSIF "26-39" (membres ayant entre 26 et 39 ans)
Participation de 40€ par personne.
Les frais de trains, hôtel, transports et repas sont à votre charge.
PRÉSENTATION
For the second edition and our third year of partnership, the young patrons clubs of three leading European contemporary art institutions have come together to organise a series of exciting multiple day events in their cities. Open to members of all three institutions, the partnership is formed between Young Stedelijk by Stedelijk Museum in Amsterdam, WE Club WIELS in Brussels and Les Amis du Palais de Tokyo in Paris.

Our first stop this year is Brussels and we are delighted to invite all to the very special programme we prepared for June 17-18th, 2023.
Saturday 17/06
Départ de Paris
08:25 Départ Paris Gare du Nord
09:47 Arrivée Bruxelles Midi Brussel Zuid
11:00 Welcome and coffee with landscape architect Bas Smets (TBC)
Address: WIELS, Av. Van Volxemlaan 354, 1190 Brussels
11:30 Lecture by Bas Smets on his ongoing projects (surroundings of Cathédrale Notre-Dame de Paris, WIELS Brewing Hall, and many more) in the auditorium, and Q&A
12:30 Lunch, in the garden if the weather allows it
14:00 Exhibitions Night in the Garden of Love by Shezad Dawood* and Espaces Souples by Tapta** in presence of WIELS-director Dirk Snawaert and the exhibition curators
16:00 Apéro at Hotel Dansaert, also known as Villa Dewin, today housing the design gallery Maniera***
Address: Rue Antoine Dansaert 11, 1000 Brussels
19:30 Dinner (location TBC)
Sunday 18/06
10:30 Rooms of Resonance at Cloud Seven, showing sixty works of Frédéric de Goldschmidt's collection, in his presence
Address: Quai du Commerce 7, 1000 Brussels
12:00 Extra by Mehdi-Georges Lahlou and Candice Breitz at Centrale Brussels
Address: Place Saint-Catherine 44, 1000 Brussels
Départ Dimanche de Bruxelles
17:13 Départ de Bruxelles Midi Brussel Zuid
18:35 Arrivée Paris Nord
*Night in the Garden of Love by Shezad Dawood
For this new exhibition, British artist Shezad Dawood draws on the creative inventiveness of Yusef Lateef, the African-American musician, composer and creative jack-of-all-trades. Enter Dawood's world through an enchanting virtual reality experience, a series of new painted textiles and an algorithmic plant garden that grows digitally in response to Lateef's music.
On several occasions, you will also encounter a dancing Mutant throughout the exhibition, dressed in a specially created costume-sculpture. Dawood's work breaks down the boundaries between analogue and digital, between fiction, virtual reality and real life.
Curators: Zoë Gray & Helena Kritis
Produced in partnership with : Aga Khan Museum in Toronto
**Espaces Souples by Tapta
From the 1960s onwards, the Belgian-Polish artist Tapta worked on a radical redefinition of sculpture using textiles and other soft materials as sculptural elements. This exhibition focuses on Tapta's attention to the tactility of materials, the flexibility of structures, individual and collective practice, and the interaction between artwork, space and viewer. In relation to Tapta's historical works, the exhibition also presents new works by Greet Billet, Hana Miletić and Richard Venlet.
Curator: Liesbeth Decan
In collaboration with: the Interm
***Hotel Dansaert, also known as Villa Dewin, was designed in 1922 by the Belgian architect Jean-Baptiste Dewin for Jean Danckaert, a Brussels industrial engineer. The dwelling and the rose garden are listed as heritage. The interior furnishings and decoration of the Villa were developed by the famous Ateliers d'Art De Coene.
Hotel, we recommend:
Made in Louise***, Rue Veydt 50, 1050 Brussels, from 130€
-15% reduction with the code welcomehome
Please, book your room independently.